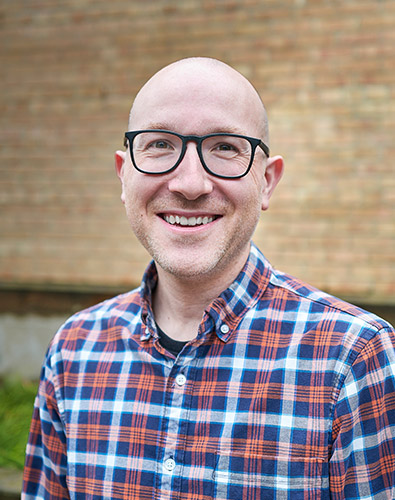 Ben Schenck, AIA
Project Manager
Ben's interest in phenomenology manifests itself in a design approach that holistically considers the facility of spaces to enrich and empower the human experience. He is interested in how buildings look only inasmuch as how that contributes to the way buildings make you feel. This drive manifests in designs that are rich at many scales while still remaining intuitive and ergonomic. A belief that no-one knows more about a project than the client makes people the primary source of knowledge and inspiration throughout the design process.
As a Project Manager, Ben is a direct driver for all phases of a project. He has rapidly progressed in his responsibility and expertise to the point where he is primarily responsible for project results.  Having contributed to award-winning projects has given him an aesthetic sensibility that combines with a rigorous attention to detail that ensures spaces feel timeless while being delivered with minimal headaches or surprises. 
Outside of the office, Ben loves spending time outdoors in any capacity and enjoying the passing of the seasons with his wife April and Corgi Oliver.  
EDUCATION
Master of Architecture, University of Wisconsin-Milwaukee

Bachelor of Sciences, Physics, University of Wisconsin-Madison
REGISTRATION
Member of American Institute of Architects

Registered Architect in the State of Kentucky
TEACHING + LECTURES
J. Irwin Miller Architecture Program Guest Critic, 2020
RECOGNITION
Architizer A+ Award, Pavilions Category (Jury Winer), 2023 - Locust Grove Event Pavilion

Woodworks Institutional Wood Design Award, 2023 - Locust Grove Event Pavilion

UW-Milwaukee (SARUP) Annual Thesis Prize, 2019 - The Sense of Space
COMMUNITY OUTREACH
University of Wisconsin-Milwaukee (SARUP) Professional Mentor