Boy Scouts of America: Camp Kikthawenund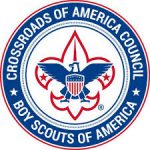 As part of an extensive 7-camp master planning effort, TKWA worked with Scouts BSA's Crossroads of America Council to help reimagine the experience and facilities at Camp Kikthawenund. This camp is located in Frankton, Indiana along Pipe Creek and has been serving Scouting families since 1926. As a resident Cub camp, Kikthawenund serves over 1,200 Scouts and their families each summer.
TKWA's work focused on major improvements to the entry experience, lakefront, and pool area. The master plan also provides more opportunities for year-round use and regional camporees. During early planning, the design team worked closely with the Crossroads of America Council to develop a uniquely crafted Pattern Language to guide future design and construction of site and facility improvements.
LOCATION
Frankton, IN
STATUS
Master Plan Completed 2018