Boy Scouts of America: Ransburg Scout Reservation
As part of an extensive 7-camp master planning effort, TKWA worked with BSA's Crossroads of America Council to help reimagine the experience and facilities at Ransburg Scout Reservation. Ransburg is nestled within the Hoosier National Forest on the banks of beautiful Lake Monroe not far from Bloomington, Indiana. Ransburg currently serves as Crossroads of America Council's destination Scouts BSA camp, serving approximately 3,600 youth each summer. With intentional upgrades and enhanced promotions, the Council aspires to serve 8,000 youth.
TKWA's master plan addresses the Council's vision of Ransburg Scout Reservation becoming the premier Scouts BSA resident camp in the Midwest. The plan details improvements to program areas, dining, and housing to support a doubling of camper capacity and taking better advantage of the site's many natural resources. During early planning, the design team worked closely with the Crossroads of America Council to develop a uniquely crafted Pattern Language to guide future design and construction of site and facility improvements.
LOCATION
Bloomington, IN
SCALE
624 acres
STATUS
Master Plan Completed 2018
Acorn Ridge Sky Zone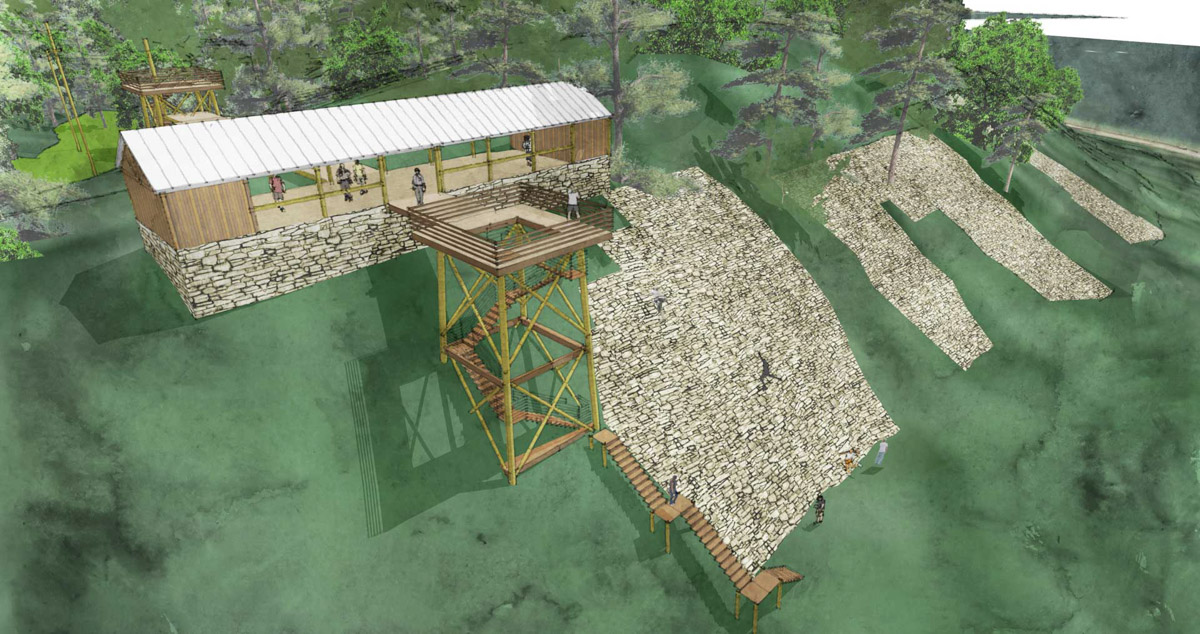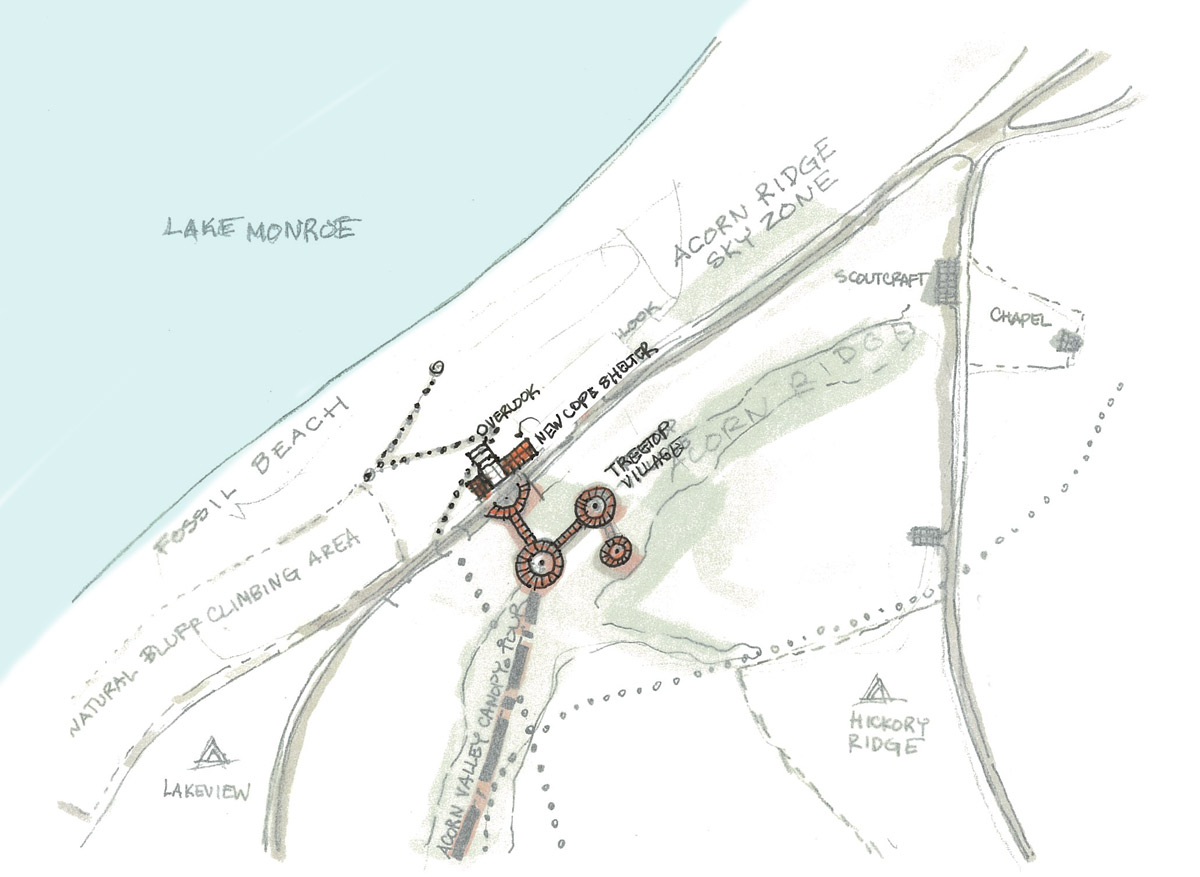 Base Camp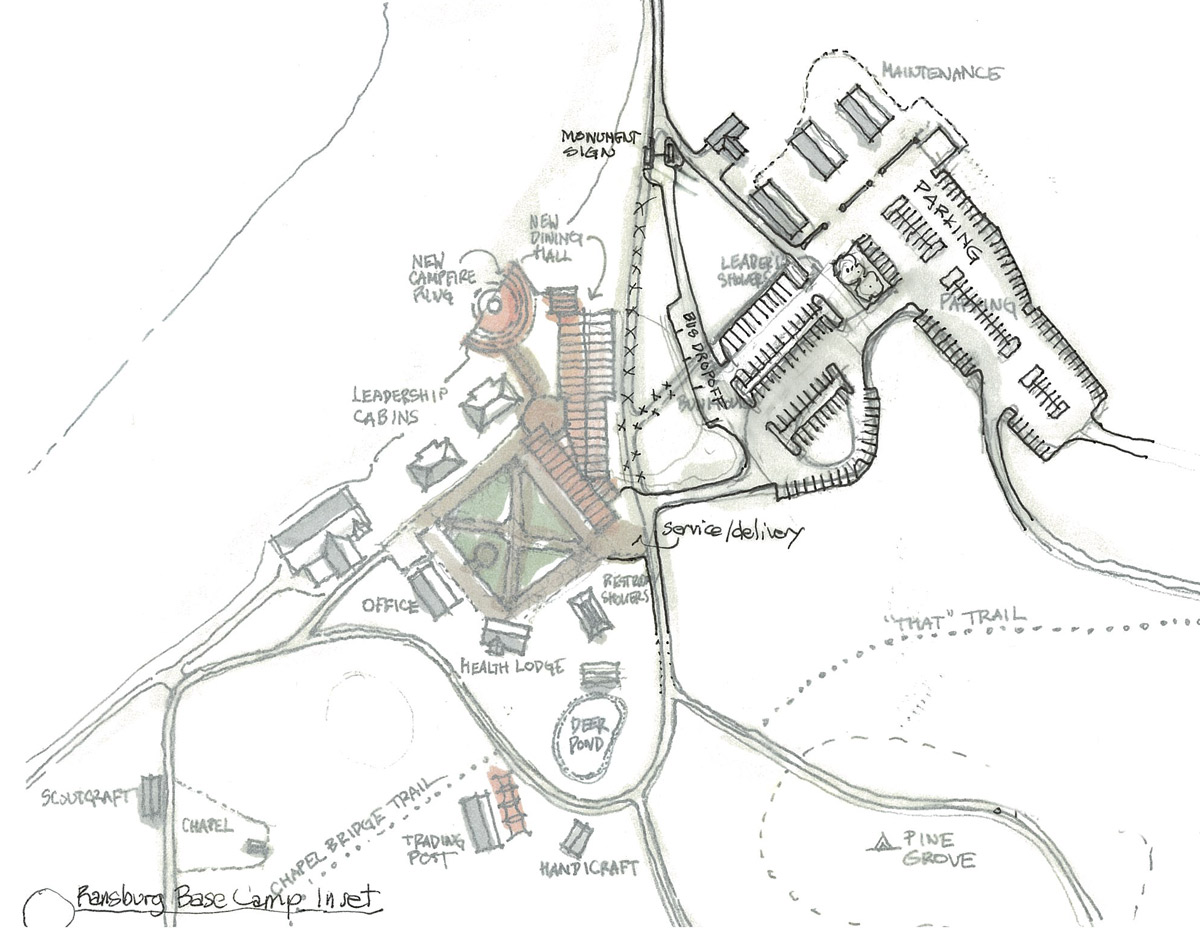 New Dining Hall
Aquatics