Leopold Legacy Center
The World's First Carbon Neutral Building
The Leopold Legacy Center was designed to serve the needs of the foundation's administration and to host visitors from around the world while remaining true to the ecological, aesthetic, and scientific spirit of Aldo Leopold's Land Ethic. The headquarters includes office and meeting spaces, an interpretive exhibit hall, a library, an archive room, and a three-season classroom. 

Since completion, the center has embodied TKWA's Wholeness-based design approach. In 2007, it was awarded LEED® Platinum, the highest rating to date measured under the USGBC system.  It is the world's first building recognized by LEED as carbon neutral in operation, and as a 'zero net energy' building, the center produces over 110% of its annual energy needs. In 2008, it received a Top Ten Green Project Award by the American Institute of Architects Committee On The Environment (COTE).
The Center makes extensive use of wood sustainably harvested on-site from trees originally planted in the 1940's by the Leopold family.  A 38kw photovoltaic array is one of the largest in the state, and innovative HVAC and ventilation systems reduce energy demand. The building balances energy demands for comfort, light, and power with energy available from the sun, wind, and biomass resources of the site. 
LOCATION
Baraboo, WI
SCALE
12,000 sf
STATUS
Completed 2007
The Leopold Legacy Center is the first building recognized by LEED as carbon-neutral in operation. It achieves today the goals set by the Architecture 2030 Challenge and by the American Institute of Architects "Walk the Walk" campaign to make all buildings carbon neutral by 2030. In October 2007, the Aldo Leopold Legacy Center achieved LEED Platinum and became the highest rated building measured under the USGBC rating system.  
Innovative Wood Construction
The Center features over 90,000 board feet of site-harvested wood from trees originally planted by the Leopold family during land restoration efforts in the 1930's and 1940's. This FSC-approved timber harvest improves the health and longevity of the forest and increases its capacity for carbon sequestration.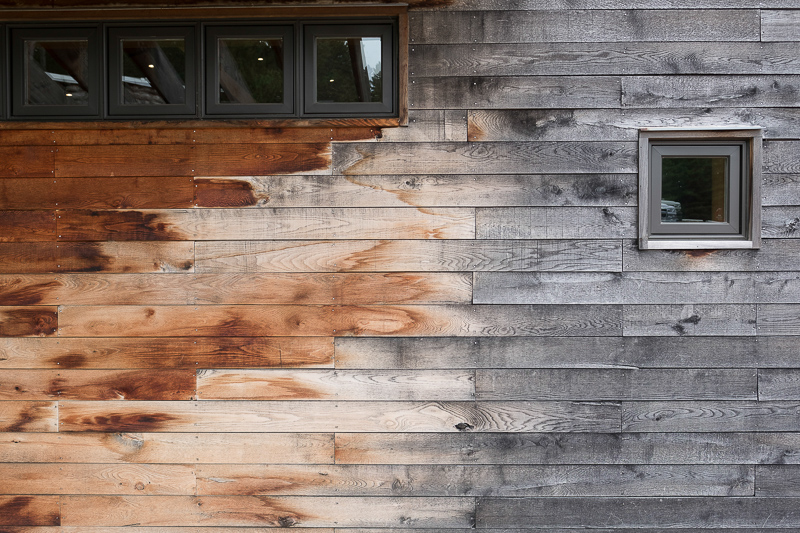 Zero Net Energy Design
The Leopold Legacy Center is designed to produce over 110% of annual building energy needs. It uses 70% less energy than a building designed to code. TKWA led a multidisciplinary team through a rigorous integrated design process to achieve these goals.
Conference and Interpretive Center 
Built where Aldo Leopold died fighting a brush fire in 1948, the Center provides a trailhead to the original Leopold Shack for visitors from around the world. The Foundation headquarters includes an interpretive exhibit hall, meeting spaces, library, archive, and three-season classroom. The Center was envisioned as a small complex of structures organized around a central courtyard. This design provides flexibility in managing energy use, creates outdoor spaces for work and gathering, and reduces the scale of the buildings on site.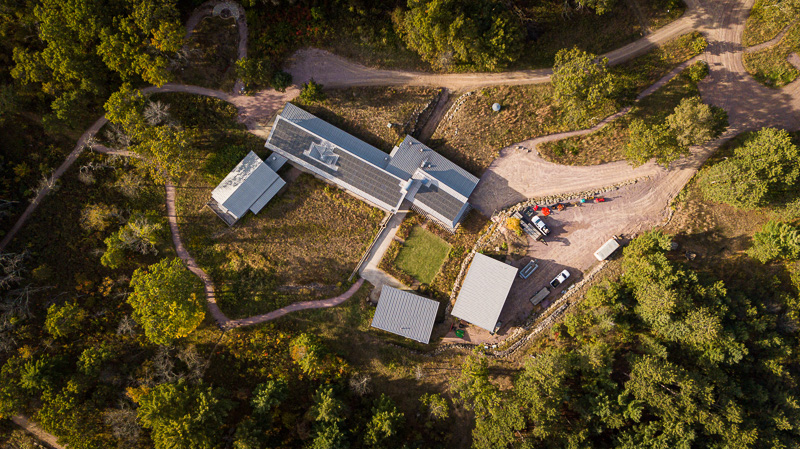 2008 AIA COTE Top Ten Projects
AIA Committee on the Environment 
2007 Leadership Award
US Green Building Council
2007 SE2 Award of Excellence
Wisconsin Green Building Alliance
LEED Platinum Rating (61 points)
US Green Building Council
—