Oriental Theater
The Oriental Theater is one of Milwaukee's historic gems. Originally constructed in 1921, the building's ornate interior detailing and historic fabric have remained largely intact for nearly a century. Today, the Theater remains a popular destination for visitors seeking a unique cinematic experience and has been added to the National Register of Historic Places.
Stepping back in time to see a modern movie can be a magical experience; however, many design features of the historic building were a problem. For instance, the original restrooms were small, inconveniently located, and largely inaccessible. The opportunity to expand into an adjacent vacant storefront helped expand overall restroom capacity and resolve ADA compliance issues while relocating the women's restroom to a more centralized space on the first floor. The design solution also allowed TKWA to add a new unisex toilet.
LOCATION
Milwaukee, WI
SCALE
4,565 sf renovation; 40,000 sf restoration
STATUS
Phase I remodel, completed 2019
A prominent detail of the Oriental is the historic ceramic floor and wall tiles installed in the restrooms and hallway. These much-beloved geometric pattern tiles were an important part of the timeless appeal of the Theater. To maintain the authentic character, and preserve historic tax credit status, TKWA installed new tiles that matched the original in color and size, but were rotated in orientation to remain distinguishable from the preserved historic tile.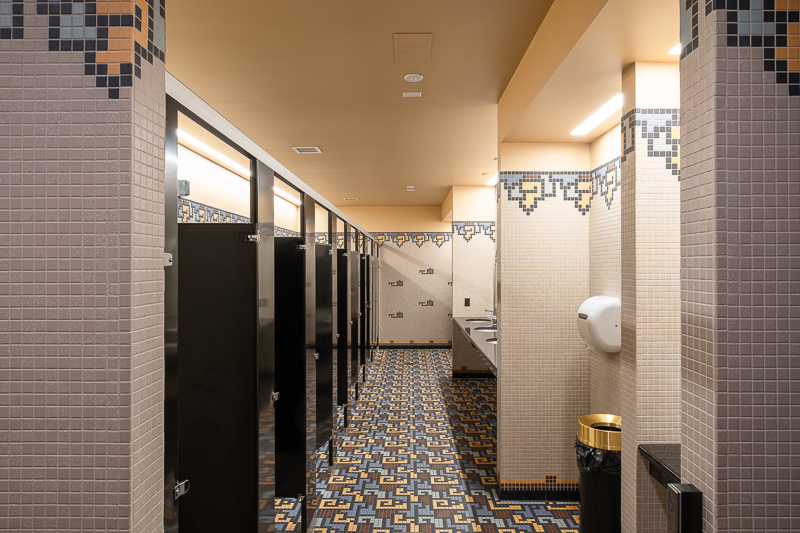 Part of the remaining vacant adjacent storefront was repurposed to create a small, yet highly visible, retail and event space for use by the client, Milwaukee Film Festival. The repurposed space is beautifully day lit by restored prism glass transom windows. While the original copper storefront trim was too damaged to repair, the new copper trim will patina over time.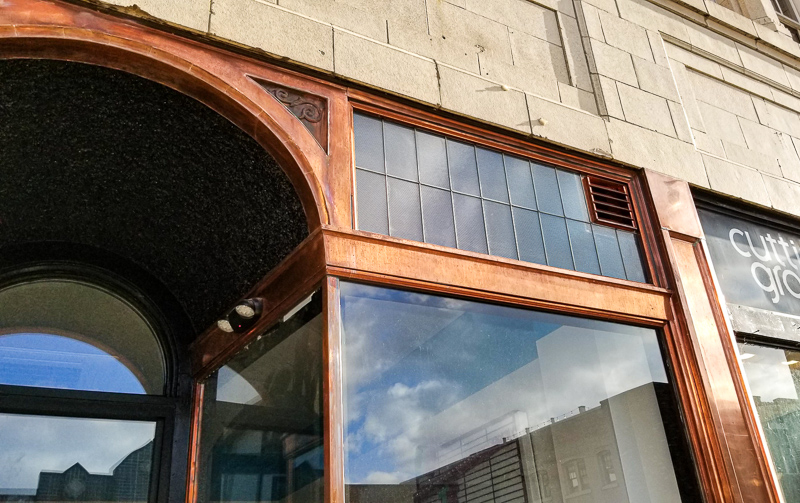 Additional phased improvements completed include replacement of historic theater seating, improved acoustics and lighting, and lobby restoration. TKWA also designed the donor recognition signage found in the lobby and theaters.
All design work was completed to remain eligible for state and federal historic tax credits. TKWA assisted MKE Film with the preparation of historic tax credit application and documentation.
—