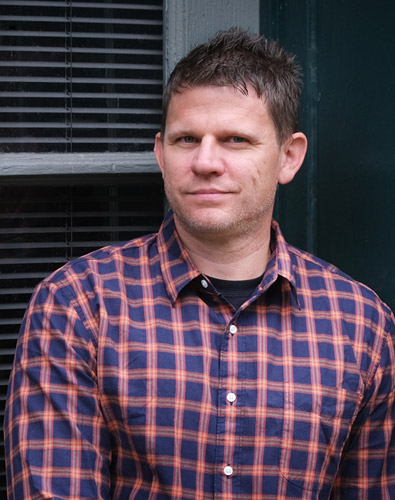 Chris Socha, AIA, LEED AP
Partner
Architect and prominent urban advocate, Chris Socha leads TKWA Milwaukee. This venture focuses on ongoing community efforts to make downtown Milwaukee and adjacent neighborhoods more meaningfully connected, contributing to a vibrant, whole and inclusive urban setting. The studio's urban Milwaukee location allows TKWA to shape cities at a time of dynamic change and growth.
A generalist in practice, Chris works to ensure that the built environment contributes to an active and livable public realm. He is particularly interested in examining the intersect of architecture and urban design. Recognizing that the space between buildings is as important as the buildings themselves, Chris strives to create places that are inviting to all and rich in experience.
For over 20 years, Chris has shaped projects from design through construction, scrutinizing details at all scales. He values the collaboration between client, craftspeople, consultants and designers, which ensures all parties are working toward a shared vision that has lasting value.
EDUCATION
Master of Architecture, University of Wisconsin-Milwaukee

Bachelor of Science in Architectural Studies, University of Wisconsin-Milwaukee
REGISTRATION
American Institute of Architects, member

LEED Accredited Professional
TEACHING + LECTURES
Adjunct Assistant Professor of Architecture, University of Wisconsin-Milwaukee, Fall 2007 - present

Jury Critic, University of Wisconsin-Milwaukee, 2002 - Present